Today is halloween. Celebrating halloween, we'd like to share tips and trick to draw cute monster. When we say cute, we're not meant cute and sweet like candy. They can be look a bit scary, but in the end someone will keep saying "Ooo, so cute" to your monster. So, what are you waiting for, grab your drawing equipments and let's start.
Always start with sketches
You can sketch you cute monster using pencil and paper, or do it directly on your computer. But, the most important thing is you have to start with sketches. The basic thought was because our mind are already tainted with cute monsters from Disney's and Tim Burton's movies. Sketches are important to give you many design alternatives of your cute monsters.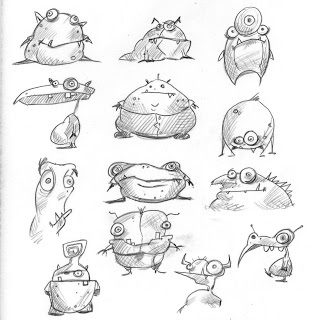 Pick an animal or objects for body shape based
Most monsters design out there, whether scary monsters or cute monsters, have body shape that based on animal body shape. Most people like to use lizard or sea creature body shape, because it can easily reshape into dragon or alien like monsters. Insects and objects are harder to draw because they have many parts. But you can ended up having very unique monster. Try to combine each body parts to create totally new body shape.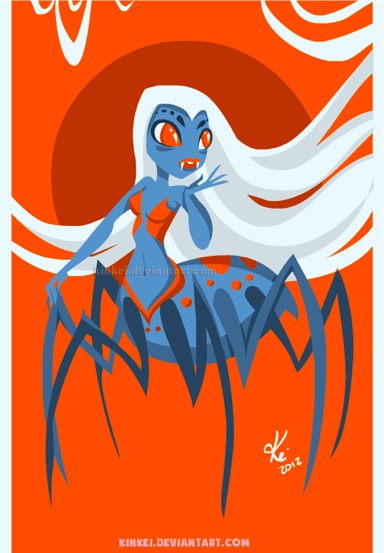 Round and small is the key
It's very easy to differentiate cute monsters from scary monsters. Scary monsters are usually using real human or animal anatomy, mostly are lean and tall. Cute monsters on the other hand should use chibi manga style anatomy. They have big round head, short torso, tiny hands, short and fat legs. To make your monsters looks cuter, use rounded outlines so it won't have any sharp points.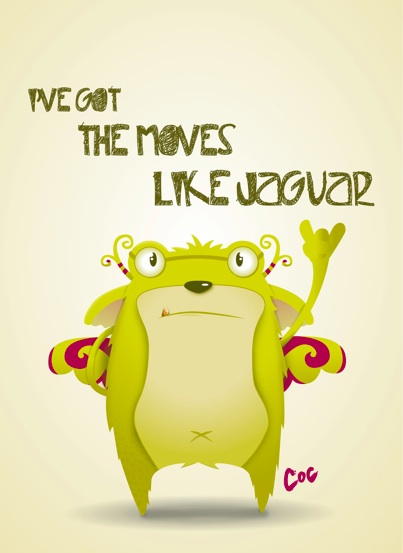 Adorable eyes
Your cute monsters can have one eye, two eyes, even ten eyes. But, you have to make sure that you don't draw natural shape eyes. Use tiny buttony eyes or super big eyes that looks super adorable and gonna make everyone fall in love with your cute monster.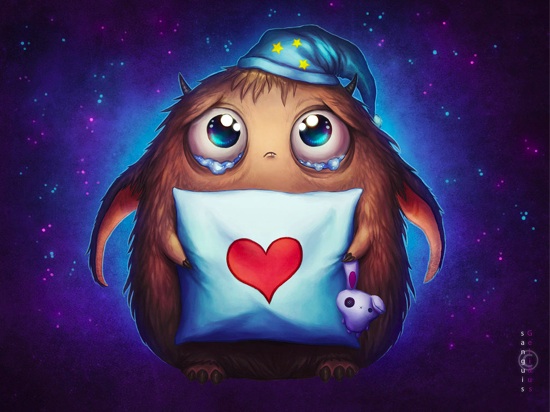 It isn't a monster without a teeth
Monsters should have teeth. You can draw sharp triangle or blunt triangle or half round shapes as a teeth. Just make sure that these teeth will add more cuteness into your monster, and not make them look scary.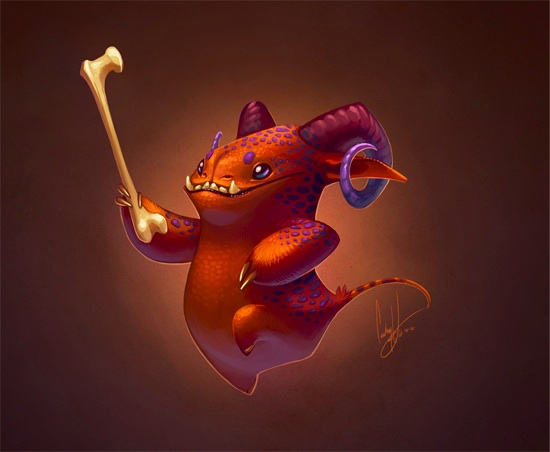 Accessories your cute monster
Most monster have horns, or skin pattern, or fur, or a patch of fur somewhere in their body. Its differentiate your cute monsters from millions other out there. Also, horns, skin pattern or fur have many different shape, colors and texture. It's accessories for your cute monster.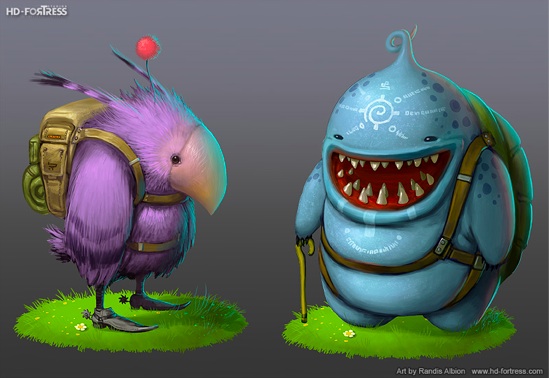 No blood please
Just a drop of blood, your monster are not cute anymore. There are many cute monsters out there that involves in blood bath situation. But actually, the artists was meant to use the contrary to make their monsters unique. And in most case, their target audience was adults. If you need to add extra detail, some monsters looks cute with drool, or bandages. Anything but blood.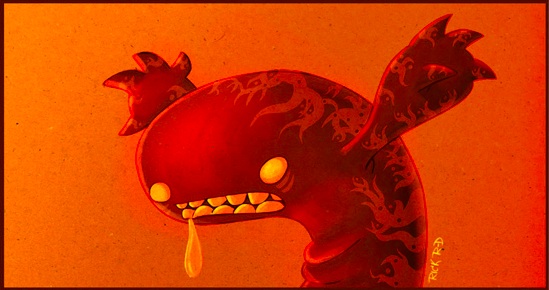 Bright colors is a must
Forget natural color. Your cute monster should look like it just got dipped in m&m chocolate candy. So bright, all children want to lick it.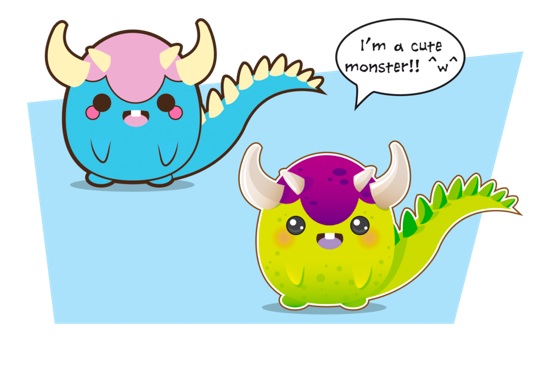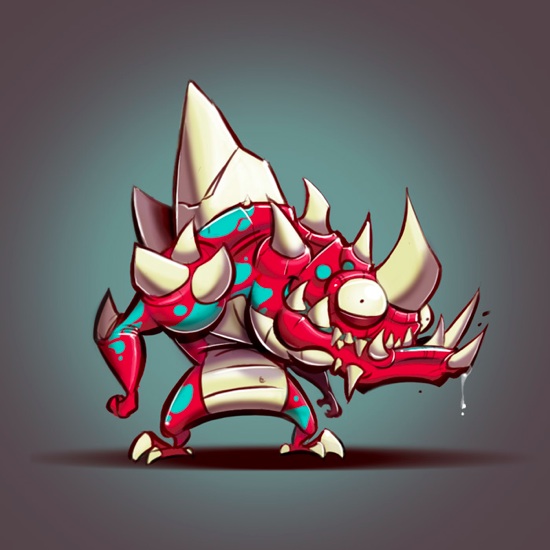 The most important thing is you have to think outside the box. Just remember that monster is fictional creature, there are no right or wrong. Just drop down every rule and be as creative as possible. Happy drawing and happy halloween 🙂 cheers!