For 2012, we brought Puss In Box movie posters series to you. For 2013, we wanted something with more action. So, we created Puss In Box superhero series. Why superhero? because we love superhero. We love to have special power. We believe that Puss In Box will looks real good on superhero costumes. And he will become the cutest superhero of them all.
For 2013, we created 6 artworks of Puss In Box superhero series. We started with more superheroes, but we chose 6 that we thought were the best. Just a little clue: we don't have wonder woman, because Puss In Box is a male cat. So here they are:
Spiderpuss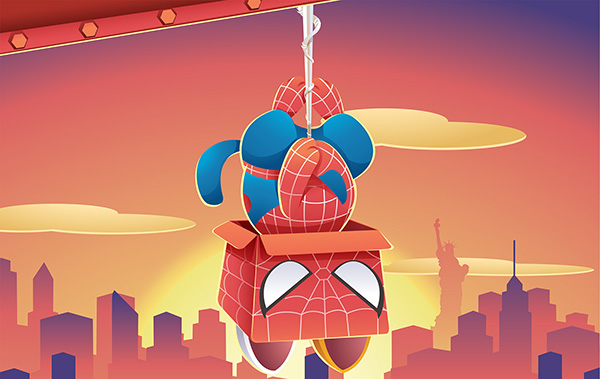 From the moment we decided that we were gonna make Puss In Box superhero series, we decided that Spiderman have to be on the list. We chose spiderman iconic pose, hanging upside down from the skycrapper. We really really love how the final art turns out. The sunset and the city block looks totally beautiful. The pose make Puss In Box looks more round and cuter.
Thorpuss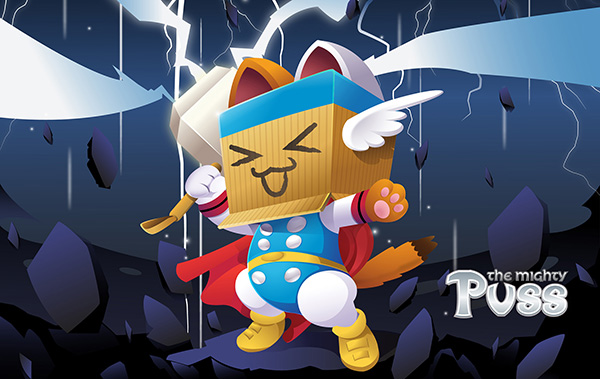 Thor always comes with thunder. But cat hates thunder. But Thorpuss is so almighty, it don't hate the thunder, it loves it. We want to create thunderstorm that will make even the toughest human afraid. But look at how Puss In Box is jumping around in total happiness and swinging around his mjolnir. We think Puss In Box just found a new toy.
Captainpuss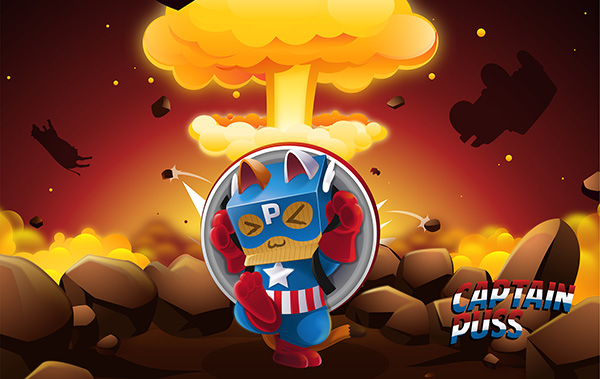 Cute Captain America? Why not!. Captain America is real good character design (not to mention that he also a real good person). But, Captain America image is so cold. So not Puss In Box. The basic idea of Captainpuss is classic Captain America and atomic bomb. It hid behind his shield from atomic bomb, but still able to give the cutest pose ever.
Aquapuss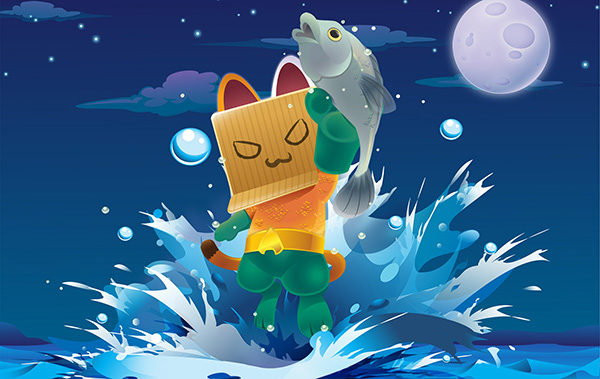 What cat love the most in the world?. It's fish I believe. We think Puss In Box will be very happy to be able to live under water and being able to chase and catch fishes anytime it wanted to. We use one Aquaman iconic pose, but we add fish on Puss In Box paws. Look at Puss In Box face, it looks very satisfied with its catch. Poor fish.
Superpuss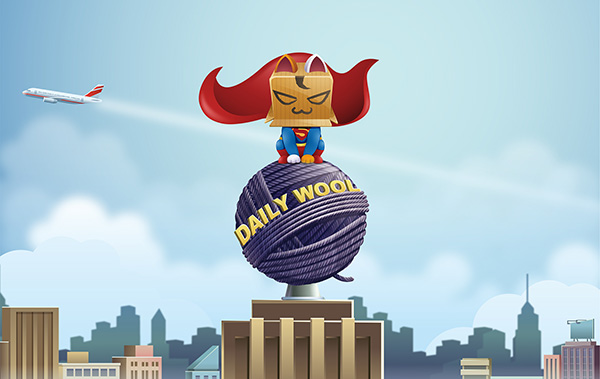 What is superhero without superman. Superman is so classic that we decided we have to choose one iconic pose that gonna make Puss In Box looks as cool as Superman. Once again, we want to add cat favorite toy into the design: ball of wool. And there it is. Posing proudly on top of "Daily Wool".
Batpuss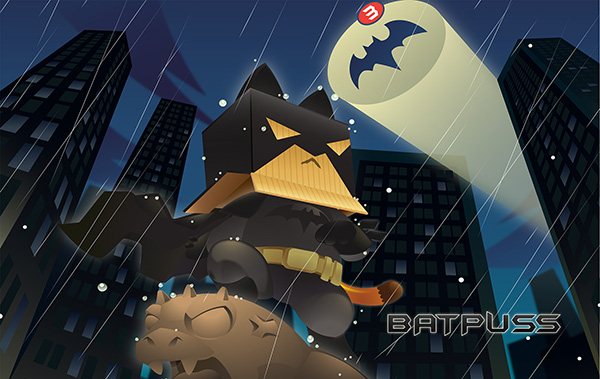 It's hard to find Batman pose that we think suitable for Puss In Box. Because we think, lately, there are too many cute batman fan art out there. So we cut out cute, and decided Batpuss have to be cool. Batpuss staring at gotham city in the middle of the rain. Ooh, so heroic.
Download Now
Puss In Box Super Hero Calendar 2013 Landscape