Every month we will publish free Puss In Box artworks for all of you. For this month, we love to introduce Puss In Box Ninja. Poor fishes, Puss In Box Ninja cut them out in half like in fruit ninja game. What we cannot see is, then he grilled and eat them peacefully.
Puss In Box is our mascot. We love to dress him up and cosplay as anything. He has been a superhero and maneki neko before. No matter what costume he was wearing, Puss In Box always looks cute. But now he managed to shed away all those cuteness and release his inner coolness.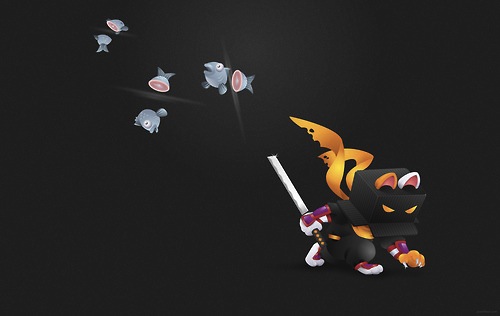 You can download Puss In Box Ninja wallpapers here for free. It's available for mobile phone, tablet and desktop. What do you think about Puss In Box new image?. yay or nay?.