Happy new year from all of us in Petshopbox Studio. We know that it already four days passed January 1st, but we really hope everyone has a wonderful holiday.
Puss In Box really love new year too. More than fireworks, he likes good luck. We like you to have a lot of good luck in 2013 too. So, here is our new year's gift for you, Puss In Box x Maneki Neko.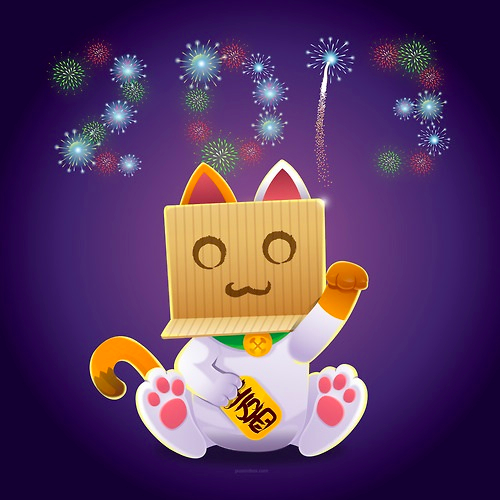 You can download Puss In Box x Maneki Neko wallpapers here for free. It's available for mobile phone, tablet and desktop. Once again, happy new year 2013. Cheers!